In 2011 the Grassrooted Trust performed V Day, A Memory, a Monologue, a Rant and a Prayer – Writings to End Violence against Women and Girls, part of the global V Day movement, championed by Eve Ensler, who authored the Vagina Monologues.
Since 2012 Grassrooted has worked on original scripts based on our interaction with survivors of violence and abuse. Productions have since included Daddy in 2013, an exploration of incest in Sri Lanka; V Day 2014: Elephant in the Room, an exploration of sex work in Sri Lanka; V Day 2015: Our Stories, which called for stories of violence and exploitation from the public which were then scripted and performed; V Day: From The Cloud, which was an exposition of Sri Lanka's nude culture performed at the Galle and Kandy Literary Festival; V Day 2016: Tenderness, a telling of far from tender relationships; V Day 2017: Resolutions, a look at the real and ridiculous solutions to rape and violence; V Day 2018: Patria(AN)rchy, an examination of how patriarchy in Sri Lanka perpetuates violence; V Day 2019: Colombo 7, stories that underpin how violence is real for everyone, no matter from where they come.
V Day 2020: Lankawane is a look back at ten years of Grassrooted's V Day in Sri Lanka, with selected scripts from past performances.
This will be the final performance of V Day by Grassrooted, all performed scripts will be made available as open source resources on our website to encourage other performers to use and adapt these stories as they see fit, bringing new voices and energy to the story telling around violence in Sri Lanka that women, girls, and all those who are vulnerable, face.
V Day 2020 is postponed to 1st April 2021 due to COVID 19.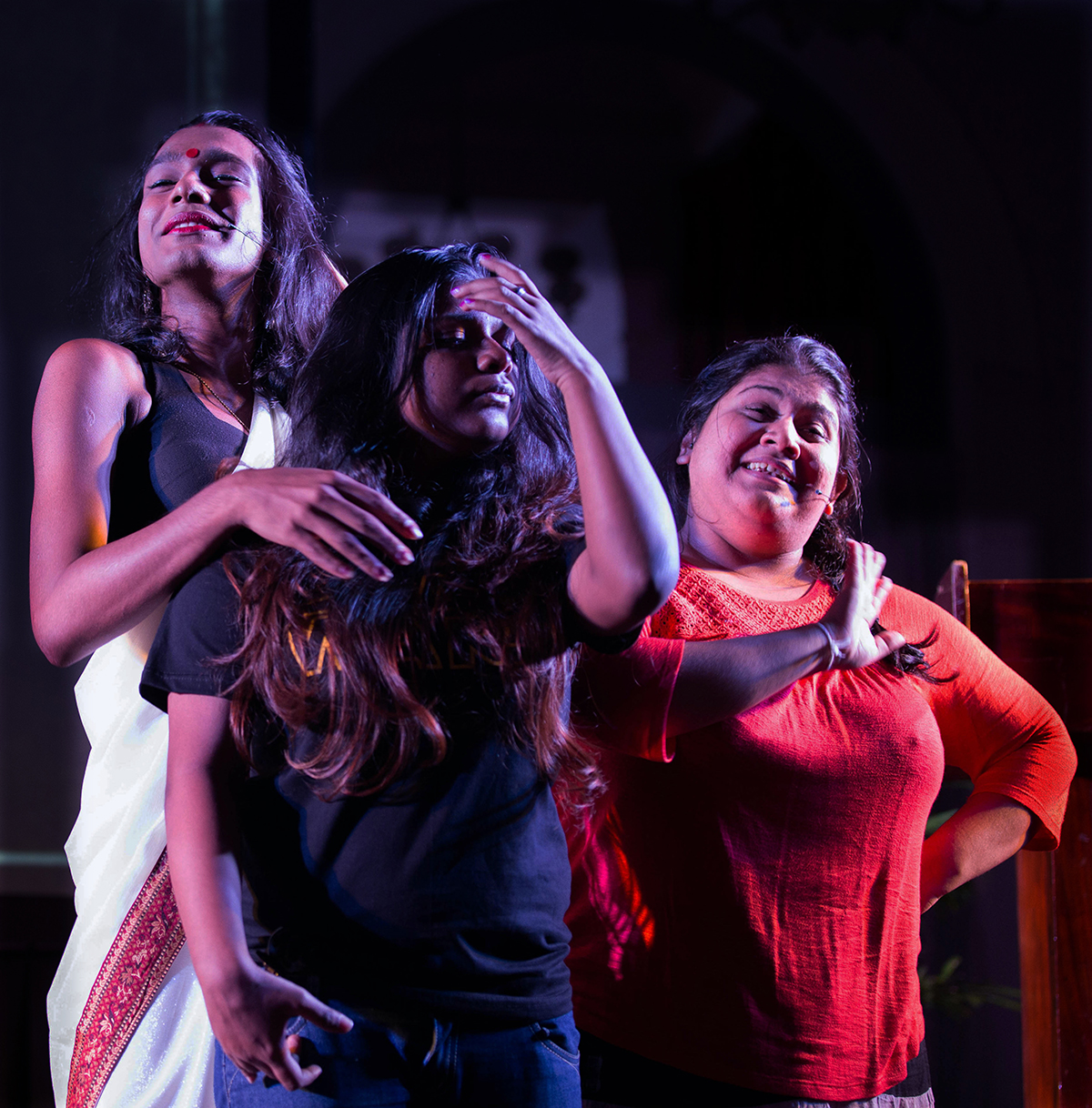 "We cannot be women if we do not bleed. We bleed onto your smart phones. We bleed all over your laptops. We bleed through your IPADS. We bleed in through your eyes. We bleed online!"- I'm Online, V Day: From The Cloud, Galle Literary Festival 2016, performed by Bhoomi Harendran, Dharini Priscilla, Sashini Wakwella, and Viranthi Cooray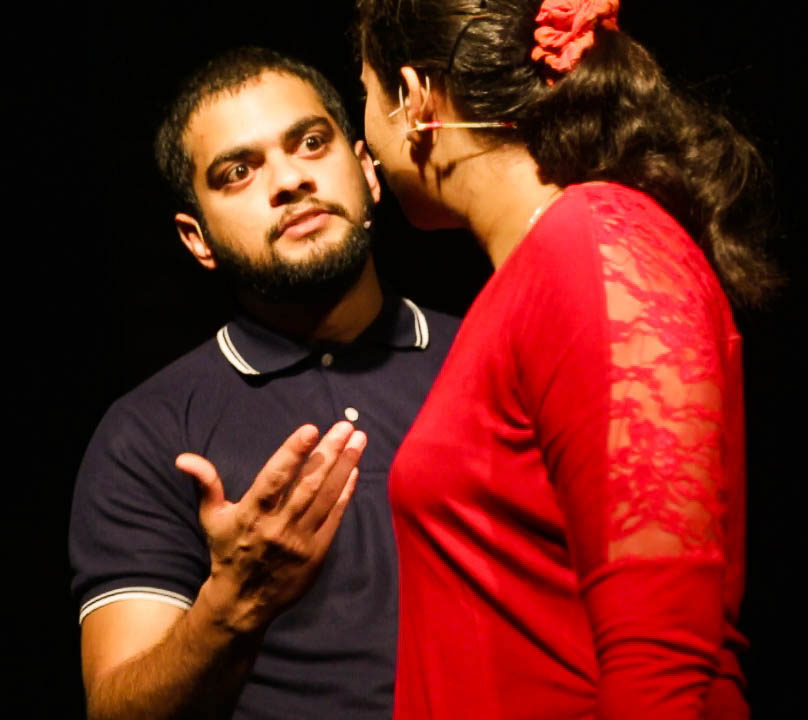 "What men, what's the problem? If you're worried about getting pregnant, I said no, that's fine. Fine! I'll buy you the bloody morning after pill. End of story. Done! We're all happy." – Mars Bar, V Day 2015: Our Stories, performed by Ashini Fernando and Gehan Blok

"Nothing mummy. Nothing to hide. Especially when you have a ghost infected cunt. A haunted vagina. A spooky choo-choo"- Ghost Infested Crotch, V Day 2016: Tenderness, performed by Michelle Herft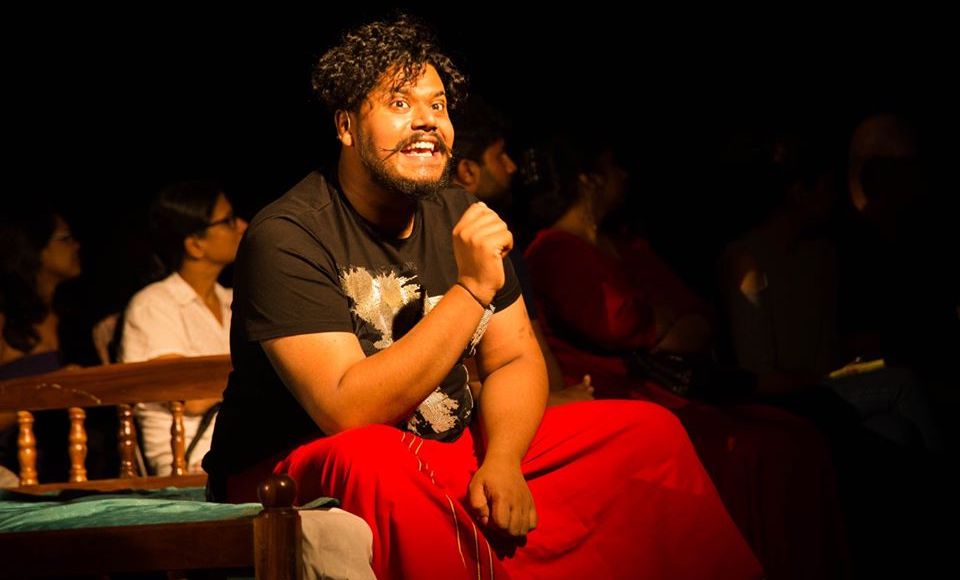 "I'm not being elitist. I just like my dream catchers to know how I like to fuck. They're not doing me a favour. I pay for my dreams to come true. I pay extremely well. I support war widows. I fund women headed households. I see children through school and university. I have rebuilt homes, replaced roofs." – Interpreter of Dreams, V Day 2018: Patri(AN)archy, performed by Danu Innasithamby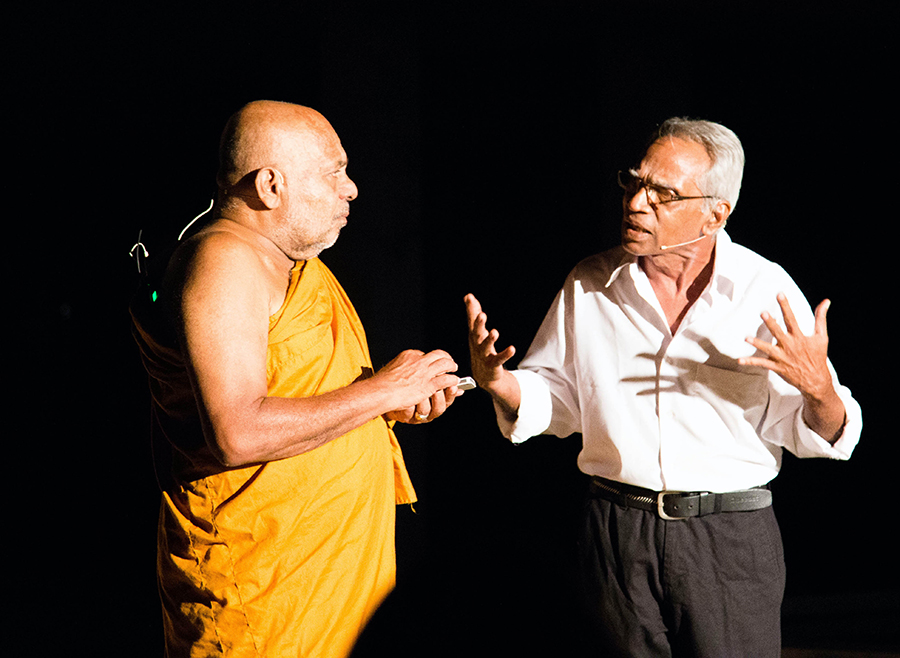 "ගෙදර කණ්ණාඩිය ඉස්සරහා නිර්වස්ත්‍රව ගත්ත පොටෝ එකක් එහෙම නැත්තං තමන්ගේ දුව සමාවෙන්න හාමුදුරුවනේ මෙහෙම නොකියා බෑ තවත් මොකෙක් හරි එකෙක්ගේ ලබ්බ ඉඹගෙන ඉන්න පොටෝ එකක් හම්බවුණොත් මොදක කරන්නේ?". සුනංගු නොකර යන්ඩ ඕනෑ, V-Day වලාකුලෙන්, ඉදිරිපත් කිරීම W. ජයසිරි සහ හේමසිරි ලියනගේ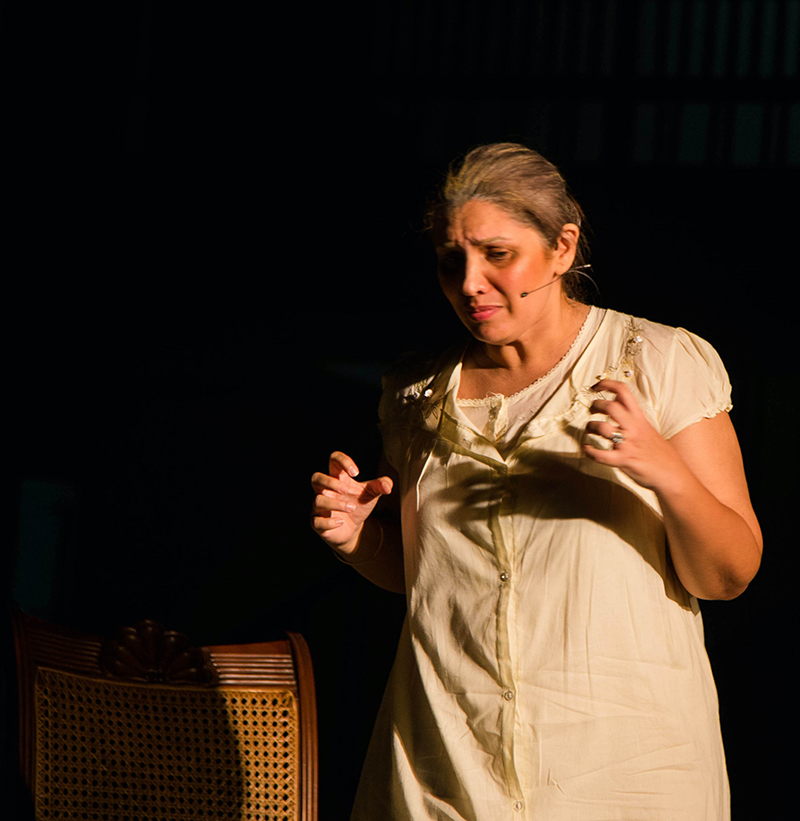 "They were always in such a hurry. You'd think they were giving out prizes for those who finished quickest. I suppose an orgasm is a kind of a prize… but its rarely one he wants you to have. His first. His sooner than later. His at any cost."- My Bear-alina and I, V Day: From The Cloud, Galle Literary Festival 2016, performed by Pia Hatch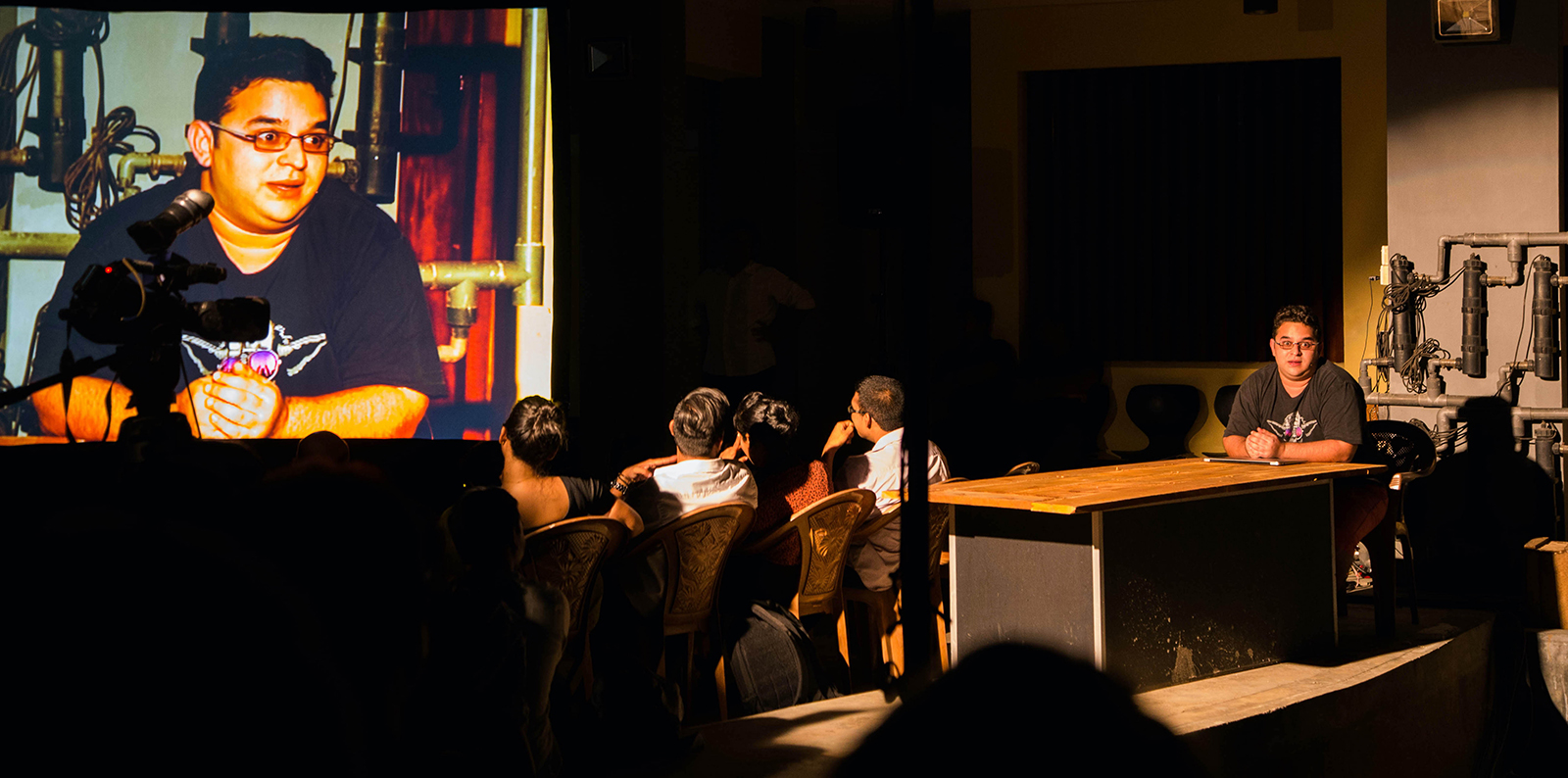 "Every picture you post online, every photograph that appears in the society pages of a newspaper, every photograph in a glossy magazine selling self-doubt – you have all become mine." Delicious, V Day 2016: From the Cloud, performed by Dominic Keller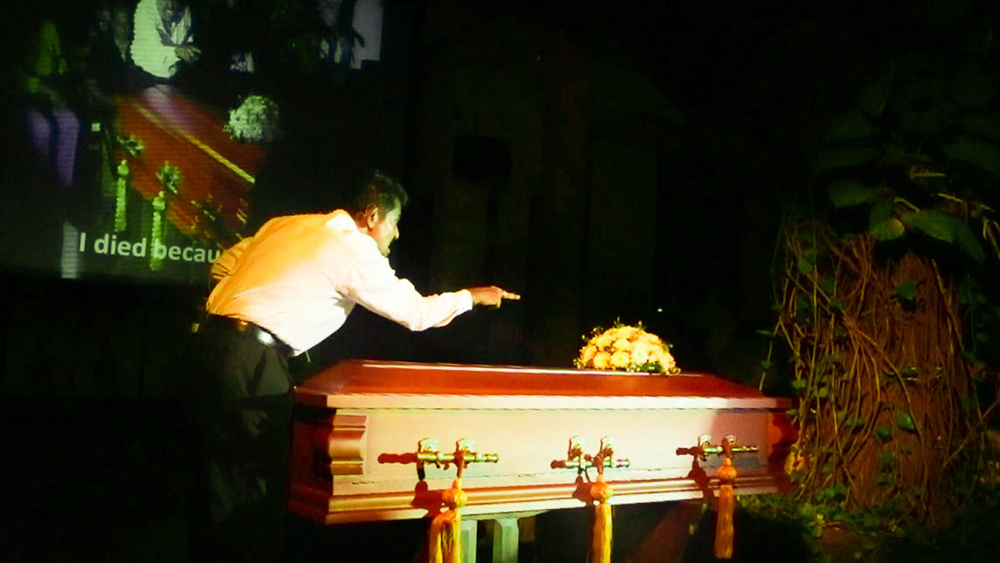 "ඇයි ඔච්චර මට බය. ඔයාට මට බය වෙන්න කිසිම හේතුවක් නෑ. ඇයි ඔයා මට ආදරේ
නැද්ද? මම හොද මදදිද? මං ඔයාට කවදාවත් ගහලා තියෙනවද? මං ඔයාව අල්ලන්නෙත් හෙමීට. කවදාවද මම ඔයාගේ අතක් වත් රිදෙන්න අල්ලලා නෑ". The Goldfish, V-Day 2015: Our Stories, ඉදිරිපත් කිරීම ඉන්දු ධර්මසේන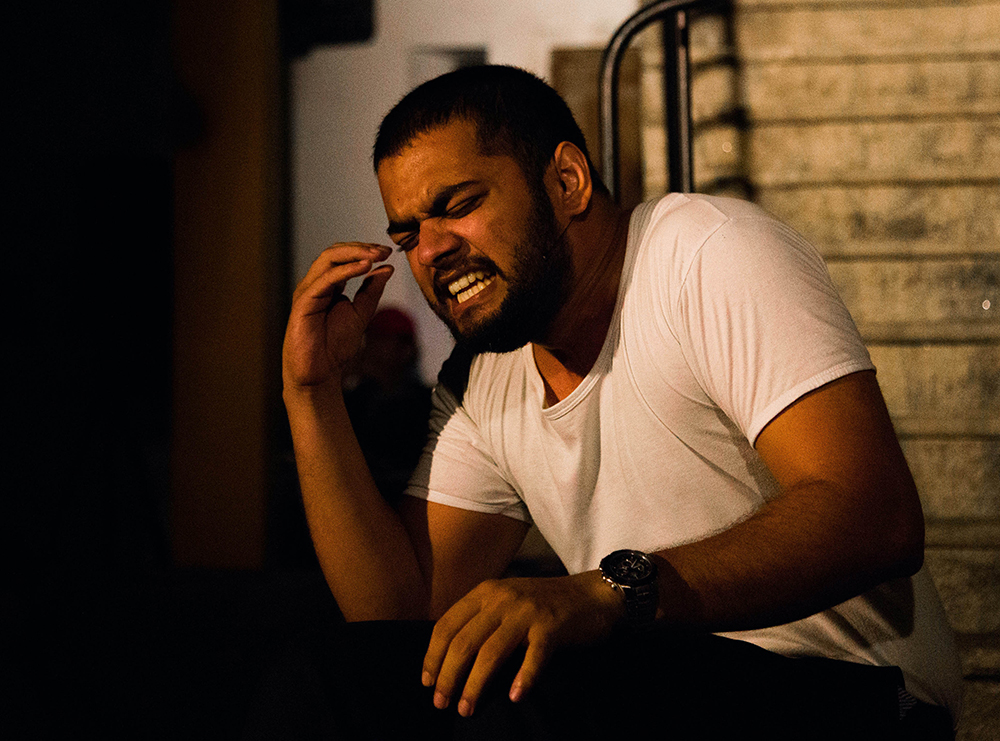 "Why would I put it down? Why would I put it down?! I warned you to not let this happen again?! I told you what would happen if you told anyone… as God is my witness I told you!" Forgive-me-nots, V Day 2016: Tenderness, performed by Gehan Block
"Quite disturbing but then again it's the reality that they showed us."
"…left the audience stunned, contemplative and more aware of various levels and forms of violence that are rampant in Sri Lanka…"
"…executed with such ingenious artistry and talent…"
"The plays attacked issues that most of us would rather stayed in the shadows – issues such as sex workers, transgender, bisexuals and homosexuals, that in the city are almost always accompanied with the cry of 'but does that happen in Sri Lanka'?"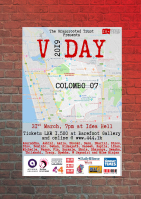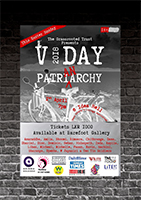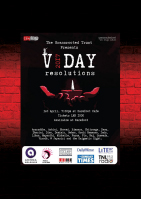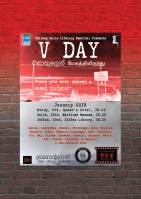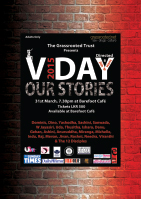 He looks like Hercule Poirot (2015)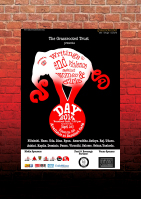 Stags don't howl at the moon (2014)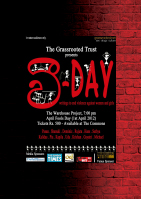 TRAILERS AND SELECTED PIECES